5 tips for End of Degree Trips
If you are one of those who have been clear about your preferences for years when deciding to start one or more end-of-degree trips, you will know that one of the great problems of this type of situation is organizing it in a group. If you are in this situation, watch out for the following phases that should not be missing in your organization!
1. Choose the destination
It is the first part that you must overcome. This first moment will be marked by the illusion, the brainstorming of wonderful places and the unrealities when planning. Some will say that they are willing to spend whatever it takes to take advantage of this great trip, others will put their hands to their heads with such proposals. But you will all agree that this trip has to be perfect. For this, it will be necessary for you to be clear if you want an expensive or cheap destination; beach, or tourism; partying or relaxed … as well as contemplating the options that one and other things allow you.
To avoid sticking to the final decision, it will be necessary to establish a base price that everyone is willing to assume and, as a result, vote for the options that you like the most. Most should decide fate.

2. Stay
End of degree trips do not have to be too expensive. For very little money you can find hostels with shared rooms, in which you will get all the members of the group to sleep without the need to separate and for a very affordable price. Take into account the Bed and reakfast accommodations, where for a little more money you will not worry about breakfasts – which will become meals – throughout the trip.
3. Manage time
When traveling in a group it is very important to establish priorities. If the majority is ready for some things that others are not, it will be necessary to assume it. Getting the tastes and preferences of all the members to be more or less resolved is easy if there is nobody who wants to be above the opinion of another. Always make clear who decides what to do each day or establish a planning according to everyone.

4. Assume responsibilities
You cannot forget that this trip has been decided by you. The group is yours and you are the maximum responsible for everything that happens during the trip goes well. Therefore, it will be necessary for you to assume collective – and independent – responsibilities that guarantee success. If one day someone cooks, another will do it another day. Whoever does not cook, will clean, etc. So that all the members work they rest equally to guarantee the common enjoyment.
5. Keep memory of the moments lived
Because if there is something that enriches a group trip, it is the amount of unique and special memories and moments that you take with you. Try to keep the good vibes and do not get carried away by moments of tension in which it is easy to argue. Try to be empathetic, because traveling in company is not always an easy task, and try to make the most of everything you have lived.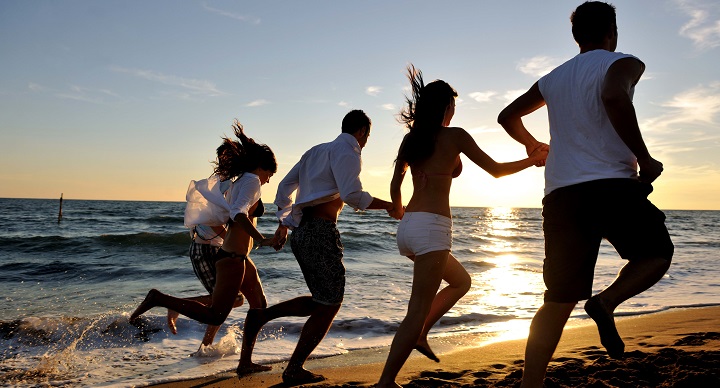 6. Trust Unitrips!
And last but not least, we invite you to trust Unitrips for your final degree trip and tell us your plans so that we can help you with personalized advice on your Final Degree Trip.
The end of studies deserves a good end of degree trip!